CLIENTELE DIGITAL
Elevate your client communication with AI and consumer behaviour research

Adopt the latest digital communication technology powered by AI and best practices
Secure Messaging
Send and receive text, voice, and video messages from a secure messaging center within your app. Maintain rigorous security, while delivering an on-demand messaging experience.
Live Notifications
Notify about changes, upcoming appointments and important events in real-time and confirm message delivery with Push Notifications.
Interactive Chat
Create instant dialogue with intelligent chat bot and document transcript in your Backoffice.
Video Appointments
Host and attend real-time video meetings from your app, with visual annotations, screensharing, and the ability to record any conference for future review and reference.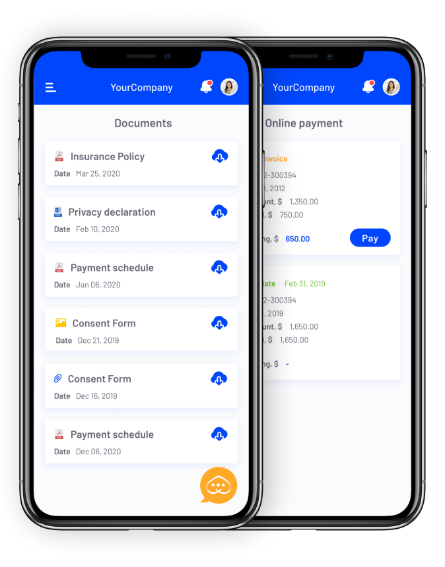 Online Payments
Share invoices with clients on secure portal and allow payment by credit card.
Secure Document Sharing
Share documents with clients on secure portal and make it easy to find when needed. 
Digital Signature
Allow documents to be signed by clients online and cut turnaround  times.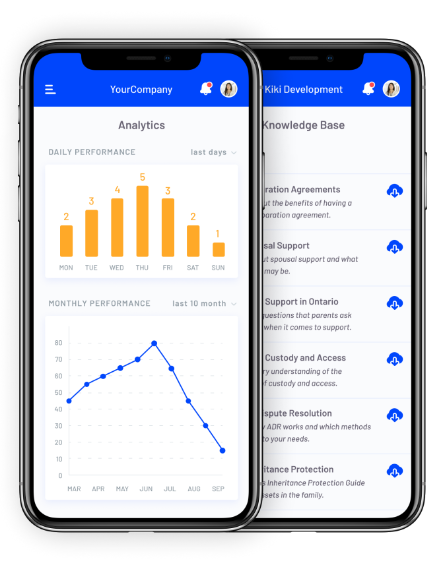 Back Office (CRM) integration
Multiply efficiency by integrating your CRM or other BackOffice system with clients portal and automate manual customer care processes.
Knowledge Base
Educate your customers how to maximize value of your business by sharing guides, training materials and best practices.
Analytics
Data driven decision making practice is fundamental for continual growth. It enables companies to create new business opportunities, generate more revenue, predict future trends, optimize current operational efforts, and produce actionable insights. Know your customers better by tracking their behavioral trends and respond fast.